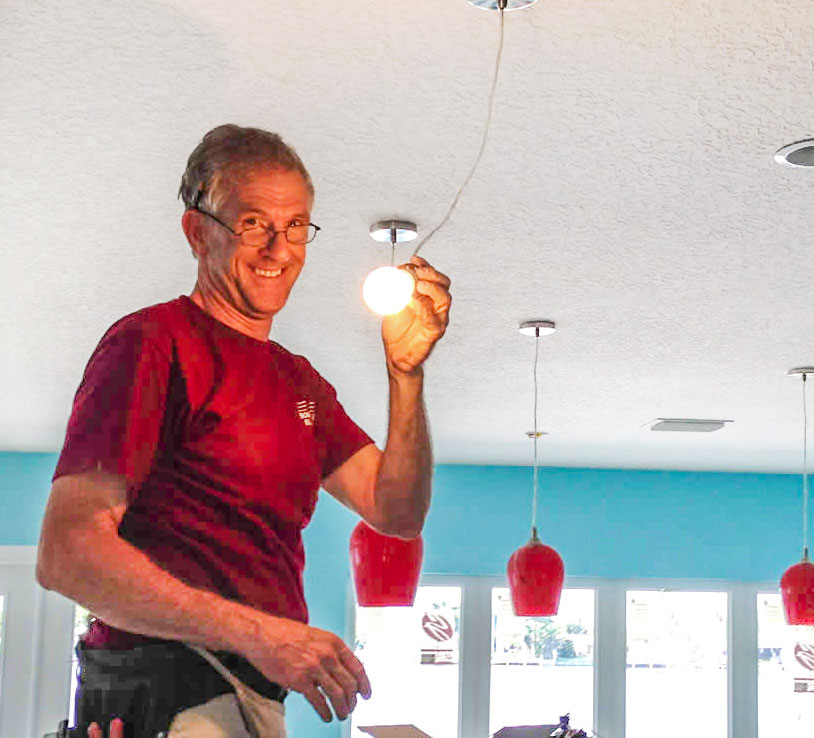 Jimmy Karp founded South Brevard Electric, Inc. in 1985.
We have always been a relatively small company with Jimmy taking a hands on approach. We have a long standing relationship with several local general contractors.
We stand by all that we offer and are proud of the quality of service we provide. In addition, we guarantee that by the time our work for you is complete, you will be nothing less than completely satisfied.
We believe in customer service as our number one priority. We work with our customers to make sure they are getting the service they need. Our electrical expertise includes rewiring, inspections and repairs but we will work with you to get what you need done, and fast. You can trust in our prompt, friendly, and professional service.
If you're interested in what we can offer you, please feel free to contact me today.
We look forward to hearing from you.